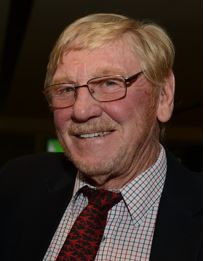 Ian "Bluey" Shelton sadly passed away this morning (17th March) after a long illness.
Bluey was inducted into the EFC HoF at the 2019 Crichton Medal night.
He played 91 games for the club wearing the great number 10 jumper.
He was a member of the 1962 and 1965 premiership teams, Vice Captain (`65),
represented Victoria in 1962 and Life Member of the EFC.
Ian was a great team person and will be greatly missed by all who knew him.
Our condolences are expressed to Marj and all members of his family.